7/22/2021 – Over 4 Billion Served – Episode 0289
iRacers Lounge Podcast – Conversation Topics
Brought to you by:
Opening Audio Clip -"Your listening to the iRacers Lounge Podcast where we discuss everything iRacing, in a casual setting, enjoy."`
READ THIS AT THE TOP OF EACH SHOW!!!
Welcome to the iRacer's Lounge, I am your host "XXX". iRacer's Lounge is a podcast for the iRacer, where we talk all things iRacing in a casual setting.
Joining me are the usual characters, ————
---
---
Introduction
This week on the show we celebrate with iRacing the 4 billion laps completed milestone, we'll explore the shadow teams of the Coke Series and see how iRacing holds up side by side with the real world.
And remember you can follow along with us on your mobile device in real time as you listen to the show and see for yourself all of the great topics and products we'll discuss by visiting iracerslounge.com and selecting show notes. Hope to see you there..
---
---
TITLE SPONSOR READ:
Grid Finder 2.0 is bigger and better than ever with more ways to narrow your search for your next sim racing league. Featuring over 1000 leagues from over 25 racing sims across every platform, Your place on the grid is just a couple clicks away.
Visit www.grid-finder.com to find a league, or to upload your own!
Grid Finder – "The home of online sim racing leagues"
---
---
Topics
---
---
4 Billionth Lap Is Coming Up Fast!
Stephen Warcup Posts in the forums, "What a great time to be on iRacing!" as iRacing quickly approached 4 billion laps completed.
https://forums.iracing.com/discussion/1764/4-billionth-lap-is-coming-up-fast#latest
https://twitter.com/iracing/status/1417515806154440708?s=11
---
---
2021 Season 3 Patch 3 Hotfix 1 Release Notes
iRacing dropped the release notes for Saturday's Season 3, Patch 3, Hotfix 1
https://forums.iracing.com/discussion/4181/2021-season-3-patch-3-hotfix-1-release-notes-2021-07-15-01
---
---
Reminder
A reminder for the upcoming 24 Hours of Charlotte Charity race benefiting The National MS Society, now with the timeslots available.
https://forums.iracing.com/discussion/3671/4-hours-of-charlotte-benefiting-national-ms-society
Date: July 30-31, 2021
Timeslot #1 – Friday 22:00 GMT = 6pm eastern
Timeslot #2 – Saturday 7:00 GMT = 3am eastern
Timeslot #3 – Saturday 12:00 GMT (Broadcast) = 8am eastern
Timeslot #4 – Saturday 16:00 GMT= 12pm eastern
---
---
iRacing Vs Real Life
IMSA driver Daniel Morad posted a video on his YouTube Channel of a side by side comparison between a lap at Belle Isle and the similarities are astounding.
---
---
Porsche Supercup Qualifying
On 31 July, the qualifying series for the 2022 Porsche TAG Heuer Esports Supercup (PESC) gets underway. Starting from now, sim racers around the world can secure one of the 15 free starting places in the fiercely contested championship. The qualifying series initially features six preliminary heats on six different virtual racetracks. The events will be held on Saturday every week between 31 July and 4 September 2021.
https://twitter.com/porscheraces/status/1417424044253646848?s=11
https://www.iracing.com/supercup/qualifying/
---
---
Sim Racing / esports
David Schilfhouse asked on his Twitter page why sim racing often doesn't get the views/engagement that is inline with it's audience size compared to other esports.
https://twitter.com/schildhoused/status/1417207962402115586?s=11
---
---
6 Hours of the Eifel
VCO eSports hosted a race Wednesday, the 6 Hours of the Eifel, a charity race to help those effected by the horrible flooding in the Nurburgring area. The race was broadcast on RaceSpot TV. Donations can still be made at http://v-c-o.info/RaceAgainstTheFlood…
https://twitter.com/vcoesports/status/1416743131463274496?s=11
https://docs.google.com/forms/d/e/1FAIpQLScc_PKqePIYfcTV1sF8NfL5YNxiLAE6AGWfoo3AkdYlk0F0_g/viewform
https://fundrazr.com/RaceAgainstTheFlood?ref=ab_6scFur1ogCI6scFur1ogCI
https://forums.iracing.com/discussion/4509/vco-6hr-of-eifel-gp-charity-event
---
---
The shadow teams that drive the eNASCAR Coca-Cola iRacing Series
An article on Racer.com's website discusses the "Shadow Teams" that drive the eNascar Racing Coke Series. Mentioning that teams like Deadzone Racing, Team Conti, Lockdown Racing, and Lowline Racing which have little official structure and are mostly comprised of groups of friends who climbed through iRacing's ranks together. The largest of these teams, Deadzone Racing, has 12 drivers in the eNASCAR Coca-Cola iRacing Series and plenty more in the Road to Pro series trying to make it into the Coca-Cola Series. These teams are rarely, if ever, mentioned on the broadcasts and outsiders would have little idea they existed if they didn't look for them.
https://racer.com/2021/07/15/the-shadow-teams-that-drive-the-enascar-coca-cola-iracing-series/
---
---
On the road again
Jake Poulin posted on the iRacing twitter page accompanying a photo of the iRacing van, "On the Road Again." Suggesting that the scanners will be back in action at a track near you.
https://twitter.com/jpoulin2013/status/1417579985494216706?s=11
---
---
Promoted
Steve Myers announced on his Twitter page that Greg Hill has stepped up in the iRacing organization becoming the new Executive Producer.
https://twitter.com/iracingmyers/status/1416180873259532288?s=11
---
---
Missed the Chicane
The Global SimRacing Channel broadcasted a race, picked up on iRacing's Twitter page of a race at Monza where both leaders missed the opening chicane, and dragged the barriers around the track with them in some open wheel craziness,
https://twitter.com/iracing/status/1417998650362449930?s=11
---
---
P1 Pollard
Bernard Pollard Jr posted a reaction video on his Twitter account of him taking the win in his Nascar Truck race.
https://twitter.com/crushboy31/status/1417649910573408256?s=11
---
---
iRacing Presents the 2021 Knoxville Nationals
Tyler D. Hudson Posted the info in the forums for the upcoming iRacing Knoxville Nationals the famous, annual sprint car champoinship event held at Knoxville Raceway in Knoxville, Iowa using the 410 Winged Sprint Car.
Date: August 16th – August 21st
Monday through Friday 1 timeslot at 9pm ET each day (02:00 GMT)
Saturday Super Session taking the top 60 in overall points from the race week. 9pm ET (02:00 GMT)
https://forums.iracing.com/discussion/4569/2021-knoxville-nationals
---
---
Season 4 Schedule Time
Tyler D. Hudson Posted in the forum that he's now accepting requests from the community on the 2021 Season 4 track schedules and length of races. Please do so by Wednesday, August 18th, and only use the template provided by Tyler in his forum posts.
https://forums.iracing.com/discussion/4542/2021-season-4-schedule
https://forums.iracing.com/discussion/4543/2021-season-4-c-class-schedule
https://forums.iracing.com/discussion/4549/2021-season-4-schedule#latest
https://forums.iracing.com/discussion/4545/2021-season-4-schedule#latest
https://forums.iracing.com/discussion/4560/2021-season-4-schedule#latest
---
---
Off Week Race
https://twitter.com/iracerslounge/status/1418298915862896640?s=11
---
---
GRID FINDER PAINT FESTIVAL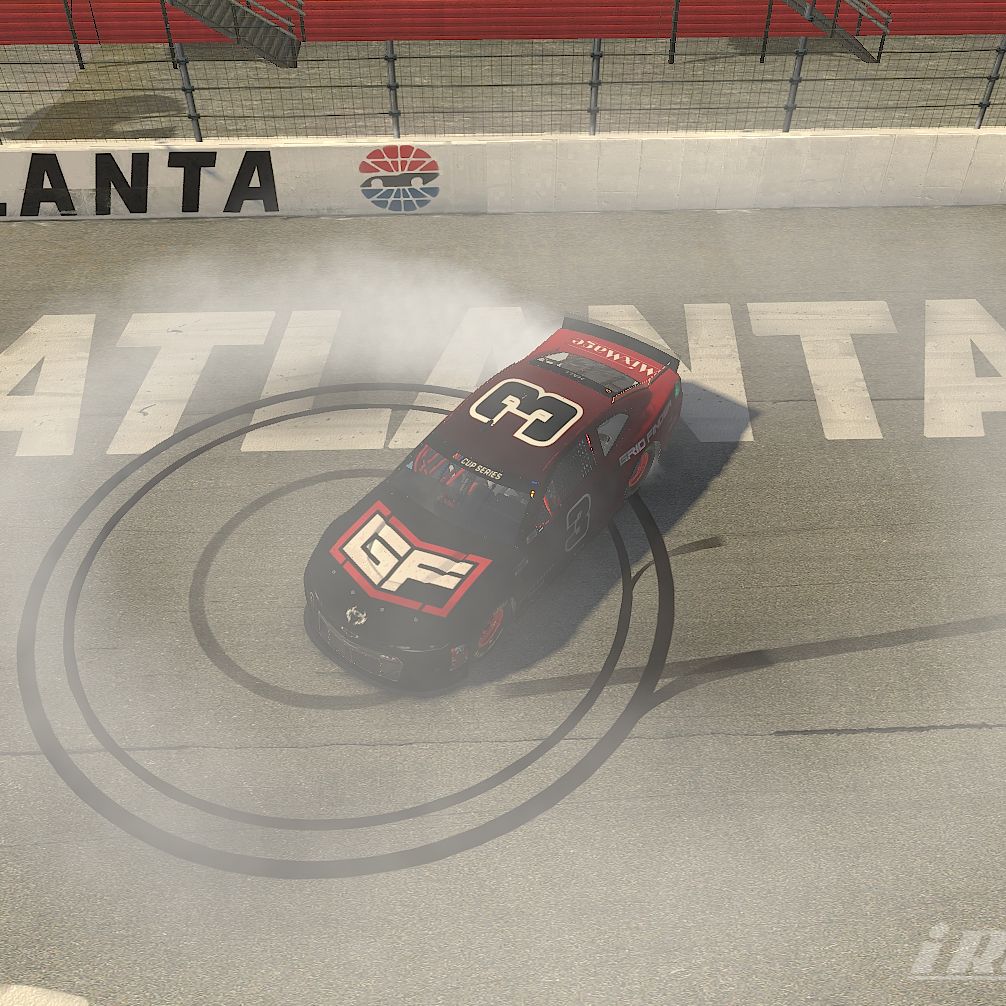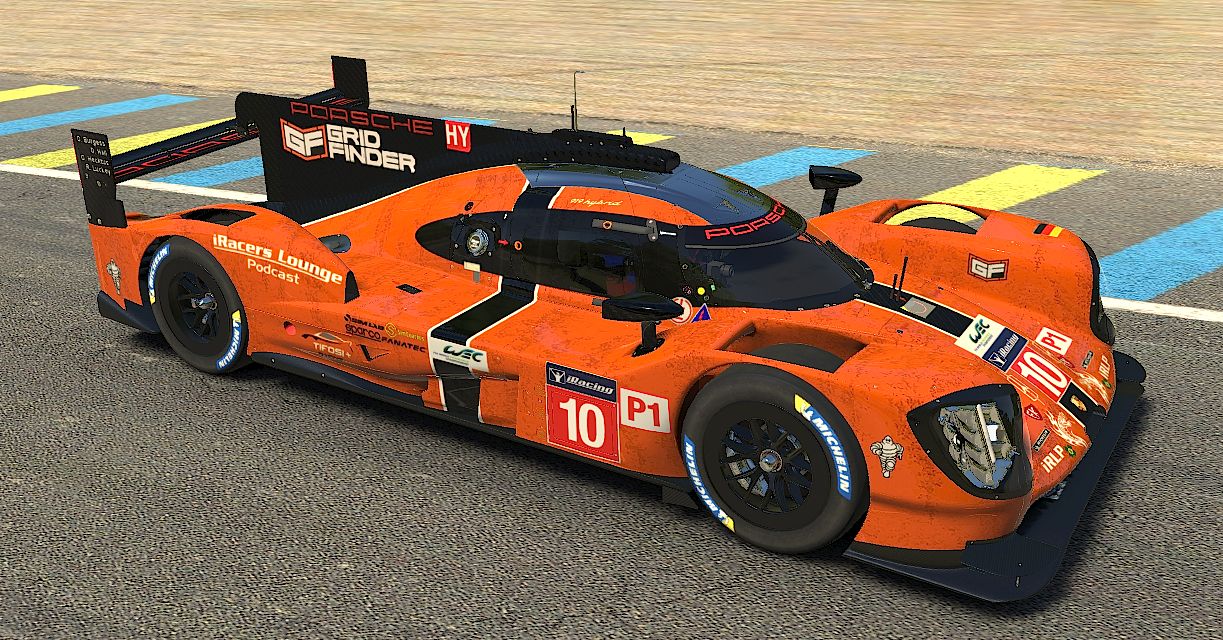 iRacers Lounge Podcast and Grid Finder present a livery competition.
Here are the details:
Livery must be for iRacing
Livery must be uploaded to the Grid Finder paint shop

with all the info filled in and at least 3 sample images

Livery must be posted on social media with iRacers Lounge and Grid Finder tagged
Livery must have a Grid Finder theme
Primary Sponsor will be Grid Finder with iRacers Lounge as secondary

Any other additional sponsorships are welcome

Any car may be chosen
Contest starts on Thursday 7/22/2021.
Deadline for entry is 8/18/2021 Midnight EST.
Prizes Include:
Guest Spot on the iRacers Lounge Podcast
Grid Finder sim racing gloves and $50 in iRacing credit from Grid-Finder.com
http://iracerslounge.com/grid-finder-paint-festival/
---
---
---
Podcast Housekeeping
Aftermath Podcast – Get it!
New Website – Leave Comments http://iracerslounge.com/
You've heard us talk about the Spotlights. Those of us that have them here at iRacers Lounge absolutely love them. So much, we have become an affiliate! With the roll out of their new Spotlights Pro. Here's your chance to check them out, you won't be disappointed. Enter coupon code: IRACERSLOUNGE for 10% off!!
https://www.facebook.com/1565571990374134/posts/2832513123680008/?d=n
---
We are in the regular rotation… (Mike)
https://performancemotorsportsnetwork.com/
"OK TONY LETS TALK FANTASY…."
---
Fantasy [Brian]
---
---
Hardware/Software
---
Monoposto 3xDGS-ST edition
The Monoposto 3xDGS-ST edition from Italian maker DGS is an aluminum profile style rig with seat included and triple monitor mounts that fit up to 65″ monitors selling for 2,204 euros discounted from the regular price of 2,755 euros.
https://en.drivegameseat.it/shop
---
---
B4P GT simulator
The Build 4 Performance GT is a motion platform rig with seat, wheel, pedals and monitor mounts from the Netherlands priced at 24,995 euros.
https://www.build4performance.com/en/b4p-gt/
---
---
Aeron Sim Evo 3 RS 2021
Italian designer Aeron Sim's Evo 3 RS is a tube style racing cockpit with seat on sale for 1,299 euros reduced from 1,519 euros.
https://aeronsim.com/en/prodotto/postazione-di-guida-evo-3-rs/
---
---
The ZEEEM RACR
German Manufacturer Zeeem introduces their Racr all-in-one racing rig with seat motion, seat, pedals, wheel and triple monitors.
https://translate.google.com/translate?hl=en&sl=auto&tl=en&u=https%3A%2F%2Fzeeem.racing%2Fzeeem-racr%2F
https://zeeem.racing/zeeem-racr/
---
---
The GT Rig
ESports Simulation's GT Rig is a rig with seat available in three colors for $1,749.99
https://esportsimulation.com/product/gt-rig/
---
---
Varjo VR3 VR Headset
The Varjo VR3 VR headset my be the future of VR gaming headsets if it's design becomes available for the home consumer.
https://www.youtube.com/watch?v=Lo1b8h780WE
https://varjo.com/products/vr-3/
https://www.youtube.com/watch?app=desktop&v=iDb0OjNG2is&feature=youtu.be
---
---
Motion Simulations Twin Seater
Motion Simulations posted an Instagram video of a Full wrap-around, projection style full motion simulator with a two-seater rig to run side-by-side with your friends
https://www.instagram.com/p/CRepJVxoMBd/?utm_medium=share_sheet
https://www.motionsimulation.com/
AND the NEW LC Series Sim
They also have their new LC Series with a fully movable pedal base, wheel base stand and rocker style adjustment to change seating positions for different styles of racing
https://www.instagram.com/p/CRjUbUxoL4c/?utm_medium=share_sheet
---
---
Listener Rob Jackson Sends in Rig Review
Show listener Rob Jackson sent in this ingenious, convertible racing/flight rig.
https://www.instagram.com/p/CRggJaTAzY3/?utm_medium=copy_link
---
---
Clubsport Steering Wheel RS
Open for Pre-Orders now is Fanatec's new Clubsport Steering Wheel RS. An oval wheel rim with integrated buttons, LED's and paddle shifters for $299.95. Orders will begin shipping on October 6th.
https://simracing-pc.de/en/2021/07/14/fanatec-clubsport-lenkrad-rs/
Updated Clubsport Wheels on preorder [Brian]
Noctam posted a question on Reddit, which is your favorite of the new Fanatec Clubsport preorder wheels?
https://www.reddit.com/r/Fanatec/comments/ok9nyd/updated_clubsport_wheels_on_preorder_which_one_is/
https://fanatec.com/us-en/steering-wheels/
---
---
3D Rap Ngasa Pedals
Innovation. Modularity. Upgradability. A pedal board with a customizable feel and set, with kits and upgrades designed by 3DRap.
https://www.facebook.com/447626188680319/posts/4461810880516839/?d=n
---
---
Vintage McLaren MP4/4 Wheel
3DRap Vintage collection presents the replica steering wheel of the McLaren MP4 / 4. Available now
https://www.facebook.com/watch/?v=2572617639699274
https://www.3drap.it/product/mod-mp4-4-vintage-formula-rim-logitech-thrustmaster-osw/
---
---
Listener Craig Reams sends in
From listener Craig Reams, a YouTube video from Dan Suzuki shows you how to use the iRacing button encoders to double your buttons on any wheel.
https://www.youtube.com/watch?v=IYDfIz-qv9A
---
---
Chase for the Cup Spotter Pack
Davin@DriveThrough posted on a Twitter a download to get the EA Sports Case for the Cup Spotter pack for iRacing
https://twitter.com/drivethrough_/status/1417585361962864644?s=11
https://drive.google.com/u/0/uc?id=1LReOhJdCIBNrmRCHCXPs8d_OmuMgVZO3&export=download
---
---
Heusinkveld Sim Pedals Ultimate+ [Hall]
Heusinkveld is very happy to present their new Sim Pedals Ultimate+ powered by Heusinkveld SmartControl – available now in our webshop and at our resellers.
https://twitter.com/HeusinkveldEng/status/1417836249298186244
Upgrade Kit [Brian]
The Upgrade Kit for the classic Sim Pedals Ultimate will be available around July 27th. With the kit you get the main technical upgrades of the Sim Pedals Ultimate+, incl. SmartControl and the new brake spring elastomers.
https://twitter.com/HeusinkveldEng/status/1417836263089053696
https://heusinkveld.com/shop/sim-pedals/
---
---
Results
NASCAR iRacing Series
Fri open: New Hampshire
Ellis – pDNF was taking it easy a bit past half way got caught up in anothers wreck couldnt miss it – it blew up maybe 30 later
Greg – P19 involved in everything
Hall = P wrecked out, stumbled on for a bit
Sunday Open

Tom D – p2. What an interesting race. Got involved in a crash (my fault) lost a lap and a few RPM. Got my lap back with 35 to go. Was able to work my way up to 3rd when a caution came out with 4 laps to go. Decided to pit. Restarted in 7th for a GWC. Got to 2nd, needed a couple more laps for a win. But I'll take it
Sunday fixed

Mike -p25 – got totally collected in a wreck that I could not miss – 8 minutes damaged – soldiered on from 33rd to 25th
---
---
Official Series
Carb cup – mike. Almost won. Wrecked coming to checker trying to block – next gen iracing super speedway

Ran again – michigan though – flat out never lift ever – sucky ass racing

Formula V at Bristol Hosted – super fun
Hosted – sprint cars at bristol – WINNER WINNER CHICKEN DINNER – p1
Then DSS at Lernersville – I suck
Then carb cup nextgen at michigan – p1 – WOO – did same race twice more wrecked out
The hosted kia optima at n wilkesboro – wrecked out
---
---
League / Hosted Races
FastTrack Sim Racing League –
Greg p 4
Mike – p .I will give you one guess
Hall – p. 3
Congratulations Dwayne McArthur in the REG Custom #97 Chevy Winning The Aftermath Podcast Truck Series Race at Auto Club Speedway
Steve Thomson In the RideTv #67 Toyota Finished 2nd
Josh Robinson #23 in the Microcenter Chevy Chevy Finished 3rd
---
---
Final Thoughts
---
---
Words Spoken in Closing Audio Clip -""Thank you for listening to the iRacers Lounge podcast make sure to go subscribe to us on iTunes, SoundCloud, or Google Play, Facebook & Twitter, See You On The Track ."
TITLE IDEAS
Over 4 Billion Serves
.
.
Description
This week on the show we celebrate with iRacing the 4 billion laps completed milestone, we'll explore the shadow teams of the Coke Series and see how iRacing holds up side by side with the real world. So strap in and try to keep up with us on the iRacers Lounge Podcast.
iRacers Lounge Podcast is available on iTunes and Apple's Podcasts app, Stitcher, TuneIn, Google Play Music, Spotify, Soundcloud, Podbean, Spreaker, Podbay, PodFanatic, Overcast, Amazon, and other podcast players.
Sponsors:
www.grid-finder.com
Hosts:
Mike Ellis – twitter.com/MikeDeanEllis
Tony Groves – www.twitch.tv/SirGroves
Chris Scales – twitter.com/JediMcfly
David Hall – www.twitch.tv/mixmage
Greg Hecktus – twitter.com/froozenkaktus – www.twitch.tv/froozenkaktus
Tony Rochette – twitter.com/TonyRochette
Adam Josselyn- twitter.com/Jossad83
Brian Maccubbin – www.twitch.tv/MacRubbinsRacin
Tom Dreiling –
Kyle Pendygraft – twitter.com/LoudPedalGaming
Links:
Old Show Notes – bit.ly/2CFeArM
Facebook – www.facebook.com/iRacersLounge/
Twitter – twitter.com/iracerslounge
Instagram – instagram.com/iracersloungepodcast/
Web (New Show Notes) – iracerslounge.com/